Boscobel Community Tree Initiative
In 2022 Boscobel launched a Community Tree Initiative: a 3-year, pilot partnership sharing Boscobel's mission and core values with its broader community.
The trees are intended to help restore beauty and historic character of Cold Spring and benefit its ecosystem long-term, just as trees do at Boscobel.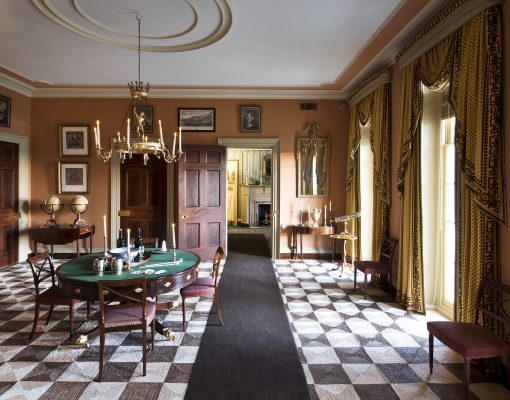 Boscobel's interiors display one of the finest collections of decorative arts and New York furniture from the Federal period.
Learn More
Overlooking Constitution Marsh toward the U.S. Military Academy at West Point, Boscobel's landscape showcases dramatic views of the Hudson River.
Learn More
"An amazing reconstruction, immaculately curated with decor and furnishings on an incredible piece of land beautifully landscaped with elevated views of the Hudson River. The house tour is definitely worth taking and the docent we had was excellent."
"We went on a tour with a lovely, informed guide who told us about the history of the house and its restoration. Our visit was about 1 hour long and a perfect stop after a morning hike… Definitely recommend stopping by here as part of your Hudson Valley visit!"
You may also be interested in:
Take a deeper dive:
Ticketing Collaborations
CLICK LOGOS FOR DEALS