The House That Was Saved
Built between 1804 and 1808, Boscobel was originally the dream house of wealthy Loyalists. By the 1950s, after falling into disrepair, it was demolished. Preservationists saved as many architectural fragments as possible and reassembled them fifteen miles north, where the Neoclassical mansion was restored back to—and even beyond—its original grandeur.
In 1961, Boscobel opened as a nonprofit museum for all to experience and enjoy.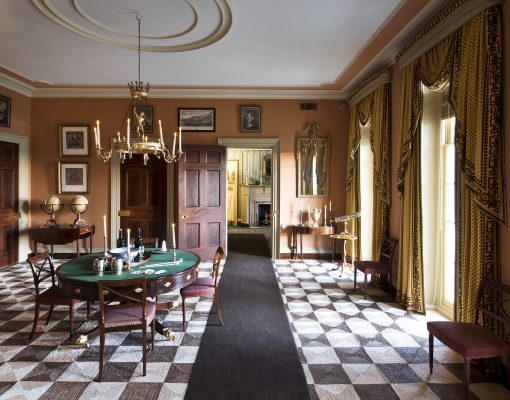 Boscobel's interiors display one of the finest collections of decorative arts and New York furniture from the Federal period.
Learn More
Overlooking Constitution Marsh toward the U.S. Military Academy at West Point, Boscobel's landscape showcases dramatic views of the Hudson River.
Learn More
"An amazing reconstruction, immaculately curated with decor and furnishings on an incredible piece of land beautifully landscaped with elevated views of the Hudson River. The house tour is definitely worth taking and the docent we had was excellent."
"We went on a tour with a lovely, informed guide who told us about the history of the house and its restoration. Our visit was about 1 hour long and a perfect stop after a morning hike… Definitely recommend stopping by here as part of your Hudson Valley visit!"
You may also be interested in: