Overview
The mission of Boscobel House and Gardens is to engage diverse audiences in the Hudson Valley's ongoing, dynamic exchange between design, history, and nature.
Boscobel opened as a nonprofit museum sixty years ago. Built between 1804 and 1808, it was originally the dream house of wealthy Loyalists. By the 1950s, after falling into disrepair, it was demolished. Preservationists saved as many architectural fragments as possible and reassembled them fifteen miles north, where the Neoclassical mansion was restored back to—and even beyond—its original grandeur. Boscobel was saved as a beautiful piece of art.
Now an esteemed Historic House Museum containing one of the finest collections of decorative arts from the Federal period, Boscobel offers admission to 68 acres of our grounds, featuring lush gardens and a woodland trail. Located in the heart of the Hudson Valley, Boscobel directly overlooks Constitution Marsh toward the U.S. Military Academy at West Point, showcasing dramatic views of the Hudson River.
Learn More About the House
Staff
Our dedicated, passionate team
Jennifer Carlquist
Executive Director
Jennifer Carlquist is a 20-year museum professional specializing in period interiors, and decorative arts that were made, collected, and/or retailed in America. She joined Boscobel as Curator in 2015, creating the award-winning exhibitions Hudson Hewn: New York Furniture Now (2016) and Make-Do's: Curiously Repaired Antiques (2017).
Ms. Carlquist lectures widely on design history, including for SUNY New Paltz, the New York School of Interior Design, and the Victorian Society in America Summer Schools. She holds a certificate in Museum Studies and is a graduate of the Cooper-Hewitt's M.A. Program in the History of Design and Curatorial Studies, the University of Minnesota, and the Attingham Summer School.
Kasey Calnan
Collections Manager
Kasey holds a B.A. in History from SUNY New Paltz and an M.A. in Library and Information Science from Pratt Institute, along with certificates in Archives as well as Conservation and Digital Curation. She completed the 2018-'19 Pratt Fellowship at the New York Public Library. As Collections Manager at Boscobel, Kasey oversees the decorative arts and furniture collection, archives, and research library. Her hobbies include reading WWII books and snowboarding.
Lisa DiMarzo
Museum Educator
Museum Educator Lisa DiMarzo is one of the most inventive, sought-after educators in the Hudson Valley. A naturalist with a master's degree in Early Childhood Education, she has spent 20 years developing family programming on Hudson River history and ecology. Boscobel visitors of every age and background benefit from her ability to distill information, develop workable program logistics, and engage audiences through active learning.
Lea Emery
Director of Finance and Operations
Lea Emery has 30 years in private wealth, fine art, and nonprofit organizations leading finance, administration, and complex capital projects. Highlights of her career include graduate work at MoMA and as the Deputy Director of the Taft Museum, a National Historic Landmark with a world-class collection spanning the Middle Ages through the 19th century, Federal-period American furniture, and the most significant pre-Civil War murals in the US. Lea began as a portfolio manager for US Bank and left as Managing Director, Charitable Services Division. She worked for Christie's in the early 90s and again in the mid-2000s as SVP, Business Director for 6 art departments and then SVP, Deputy Director International Commercial Office negotiating complex profit-sharing deals to win the world's most coveted property for auction. Lea led complex capital projects of $32M for the Taft, $13M for Concordia College, $6M for the Neuberger Museum of Art, and $2M for Christie's with the Rockefeller Center Facilities Team. Lea has a BA from Mount Holyoke College and an MA in Arts Administration and MBA from the University of Cincinnati, and an alumna of the 2023 Attingham Summer School.
Angela Tocci
Event Manager
Angela Tocci creates and facilitates meaningful Boscobel experiences including Private Events;  Film and Photo Shoots; and an increasing variety of museum programming.  With decades of success in every facet of event design and management and social service work, Angie impresses her clients and colleagues with creativity, collaborative spirit, and meticulous attention to detail.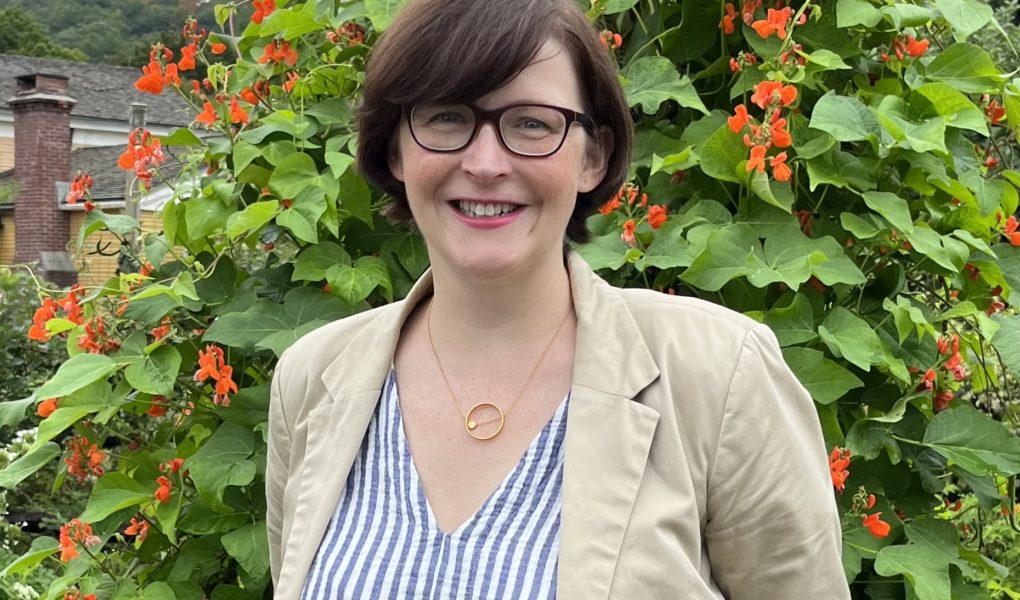 Martha Pearson
Development Director
Martha Pearson leads Boscobel's fundraising activities by fostering relationships with individual, foundation, government, and corporate supporters. She joined the staff after nearly two decades of successful fundraising in Manhattan's performing arts sector, as well as other arts and community-focused organizations. Previous freelance clients include Origin Theatre, New York Irish Center, Alvin Ailey American Dance Theatre, and Libraries Without Borders. Martha served in leadership and key development roles at Irish Repertory Theatre, where she oversaw all development operations and campaigns; La MaMa, a world-renowned experimental arts presenter on the Lower East Side, and the Brooklyn Academy of Music (BAM), a multi-disciplinary arts presenter with an annual operating budget of over $50 million. A native of Toronto, Canada, Martha attended NYU, where she received a Master's degree in Performance Studies from Tisch School of the Arts. She also holds a B.A. in Drama from Queen's University (Kingston, ON). Martha lives locally with her family and is an active community volunteer.
Amber Stickle
Director of Audience Engagement and Programs
Amber Stickle joined Boscobel with an an impressive toolkit for project management, program development, financial administration, and event planning. She spent 15 distinguished years as Director of Recreation and Parks for the Town of Philipstown, overseeing the acquisition, launch, and management of a 35,500 square-foot community center, a variety of sports fields, and multiple parkland sites within the community. Amber has collaborated with countless local schools, organizations, and citizens to provide learning and recreational opportunities for children, adults, and senior citizens.
Amber holds a B.A. in Public Administration and Policy with a concentration in education from SUNY Albany, and Masters Degree in Public Administration from Marist College. She is currently a member of the Melzingah Chapter Daughters of the American Revolution and Senior State Vice President for the New York State chapter of the Children of the American Revolution.
Board Members and Annual Report
Board Members:
Mr. Arnold S. Moss, Co-Chair
Mr. Alexander Reese, Co-Chair
Mr. William J. Burback
Mr. Gilman S. Burke, Esq.
Mr. Henry N. Christensen, Jr.
Ms. Susan Davidson
Ms. Allegra Driscoll
Mr. Peter M. Kenny
Mr. Aaron Mair
Mr. Frederick H. Osborn III
Gov. George Pataki
Mr. John Sadlon
Ms. Maria Stein-Marrison
Ms. Margaret Tobin
Annual Report:
Click to open the 2020 report:
Open PDF
Careers
Guest Services Associate
The Guest Services Associate (GSA) is responsible for welcoming every guest graciously, providing exemplary and proactive sales service, and encouraging all guests to enjoy and support the museum. This position plays a key role in onsite educational and revenue-generating programming, while providing support for all museum departments.
The GSA must demonstrate the highest level of courtesy and inclusivity; be knowledgeable about the museum, its programs, and products; communicate effectively with guests, callers, and fellow staff; remain calm under pressure; and resolve occasional conflicts to ensure an exemplary visitor experience.
This position is part-time and reports directly to the Manager of Guest Services. The GSA must be available to work weekend days and occasional evenings. He/she must be comfortable with handling cash and the responsibilities that entails. He/she must be able to efficiently operate a Point-of-Sale system, PC computer, telephone, and copy machine. He/she must have sufficient mathematical skills to make change, compare the cash receipts at the end of the day to cash register totals, calculate attendance figures, etc. Experience in retail or hospitality industries, and fluency in foreign languages are welcomed attributes.
Specific duties to be performed:
● Staff the Gatehouse, Guest Services Center Front Desk, and other Point-of-Sale (POS) locations throughout the site.
● Greet visitors and guests warmly and exhibit exemplary customer service and inclusivity.
● Understand the programs, membership levels, merchandise, and discounts offered by the museum; and proactively promote them.
● Operate the Altru POS effectively so that attendance and sales are accurately entered throughout the day.
● Open and maintain a cash drawer.
● Restock brochures, gift shop etc. in the Visitor Center.
● Keep the gatehouse and front desk area clean and tidy.
● Provide information about the area to guests, including directions to nearby restaurants, accommodations, other attractions, etc.
● Answer incoming phone calls and redirect as needed. Collect, respond to and/or redirect e-mail and voice mail messages.
● Monitor walkway as guests enter the grounds.
● Alert the Facilities staff of equipment malfunctions or maintenance needs, as well as potential security threats
● All other duties as required
To apply, please send your cover letter and resume to Lea Emery at lemery@boscobel.org.
Apply
Guide
Boscobel Guides are expert storytellers who connect audiences to the museum and the important cultural resources that it protects and shares.  As Boscobel's primary interpreters and experience facilitators, they are the most prominent representative of Boscobel to many visitors.  It is essential that Guides are gracious and show respect toward diverse audiences. They must be knowledgeable, enthusiastic, have good communication and teaching skills, be willing to work as a team, and project professionalism.
Guides are required to master the materials in the Museum Guide manual and in training sessions, as well as review relevant books and research materials in the guide office and staff library, to develop engaging and accurate tours.
Guides are required to dress in accordance with personnel policy. They must be available to work at least two weekend days per month when the property is open to the public and be available to work during peak season in May-October and holiday programming November-December, including evenings as needed.  Guides report to the Museum Educator and work collaboratively with other departments.
Specific duties to be performed:
Provide guided tours and/or informal interpretation of the Historic House Museum, Grounds, and special exhibitions to visitors on a rotating basis with other guides
Support other programming and outreach initiatives such as school programs, community events, fundraisers, private rentals, and the Cold Spring Farmers' Market
Staff and monitor the gallery during special exhibitions
Provide security in the Historic House Museum, keeping visitors in view, maintain tour pathway, etc. and preventing physical contact with the collection
Protect the collection and monitor and report any condition variances, unexpectedly missing objects, etc. to the Museum Educator and Facilities department
Report unusual/problematic building and/or grounds conditions to the Facilities department and Museum Educator
Be familiar with and execute emergency response procedures: respond to/report accidents to appropriate staff and/or emergency personnel and fill out an emergency report for incidents they witness or are directly involved in
Participate in scheduled staff meetings and training sessions.
Keep office, kitchen, and other working areas clean and orderly
All other duties as required.
To apply, please send your cover letter and resume to Lea Emery at lemery@boscobel.org.
Boscobel is committed to diversifying its audience and workforce. Veterans and candidates of any gender, ethnicity, race, religion, and cultural background are encouraged to apply.
Apply
Boscobel is committed to diversifying its audience and workforce. Veterans and candidates of any gender, ethnicity, race, religion, and cultural background are encouraged to apply.
You may also be interested in