Ongoing Programs
Boscobel offers access to 68 acres of our grounds, featuring lush gardens and a woodland trail.
Overlooking Constitution Marsh toward the U.S. Military Academy at West Point, Boscobel's landscape showcases dramatic views of the Hudson River.
Read More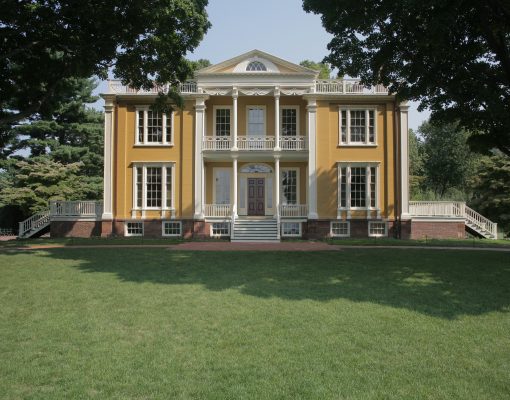 Enjoy a virtual tour of Boscobel's iconic site--from anywhere, anytime!
Read More
Programs, Events, and Exhibitions
Throughout the season, Boscobel hosts lively events, innovative exhibitions, talks by the world's top design experts, and engaging programs and activities for families. Children are always welcome.
Partner Programs
Boscobel is proud to host Hudson Valley Shakespeare Festival and the Cold Spring Farmers' Market.
During their summer season, Hudson Valley Shakespeare Festival performs under their tent on our Great Lawn - with Boscobel's stunning vista of the Hudson River Valley as the backdrop.
Read More
Cold Spring Farmers' Market vendors sell fresh products with ingredients sourced from regional farms.
Read More